Style musical :
Screamo / post-punk
Année :
2016
Tracklist :
1. I Hope the Dogs Won't Bark Tonight
2. A Carthorse for the Knacker
3. Sometimes Your Salvation Hunts You Down
Label :
Autoproduction
Lieu d'enregistrement :
Seagate Studio (Dundee)
Chroniques :
One Down For Youth's Ideals (2016)
Dans le même style :
Recommencer à écrire pour moi et ce, après avoir passé autant de temps retiré du game est un sacré défi.
Il eut été plus facile de tomber dans les plus simples des facilités : chroniquer du mainstream avec biographie envoyée par l'attaché(e) de presse ou de la démo perfectible histoire d'expérimenter quelques punchlines. Le troll sinon rien. Mais quitte à passer du temps à s'éclater les tympans, autant le faire pour la cause. Chroniqueur de cœur.
Quitte à coucher des mots sur de la musique, autant causer d'emo.
Cavalcades est donc un gang d'Aberdeen (Ecosse) qui sévit depuis 2012 sur la scène dite « alternative » outre-Manche. Voilà pour l'instant bio. Quelques EP et splits, un LP. Les 4 du chardon pourraient se faire qualifier d'élèves assidus dans la classe du modern hardcore.
Dernier en date, ce One Down For Youth's Ideals continue de traîner le spleen déjà entrevu chez son prédécesseur Lights Begin To Dance. Solidement accrochée à son roc screamo, Cavalcades distille avec conviction 3 titres empreints de froideur et de désenchantement. Guitare clean et aérienne, basse râpeuse à souhait, battante inamovible et chant sans réconfort aucun, la formule du gang écossais laisse entrevoir la désolation de leurs highlands natals avec ce qu'il faut de hargne pour se laisser prendre au jeu. Introspection sans nombrilisme, une violence sans haine en somme. Ou l'inverse.
Plus que lorgnant vers le shoegaze ou le post-punk voire la cold wave, ce pourrait être le chaînon manquant entre Suis La Lune et The Cure. A cela près que One Down For Youth's Ideals s'inspire clairement sans verser dans le tribute to.
L'EP débute sur un « I hope the dogs won't bark tonight » appelant le proverbe « don't bark if you can't bite ». En clair, sans confondre morfondre et émouvoir, Cavalcades relève le défi du gars sûr qui se la joue bâtard sensible avec crédibilité.
Emo mais pas lacrimal. Nuance ténue.
Commentaires
Tookie le 10/03/2017 à 07:41:01
Bon choix pour un come-back, kid !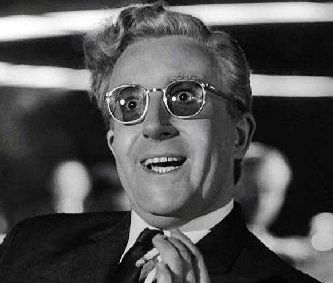 Freaks le 13/03/2017 à 20:20:52
Subtil dans ses goûts le Bastard ;)
Ajouter un commentaire
Pseudo : e-mail :
Commentaire :
NOTE : Vos commentaires sont soumis à la lecture et à l'approbation des modérateurs. S'ils trouvent que votre message n'a pas à apparaitre ici, il sera supprimé.