Kürøishi - "Poverty.Ignorance.Greed.Slavery"
écouter "Gasoline Stains"
Style musical :
D-Beat Crust
Année :
2017
Tracklist :
1. Freedom
2. Gasoline Stains
3. Crosses and Flags
4. Gråa Dagar
5. Minefield
6. Hierarchy
7. Weakness
8. Transmission Stops
9. Bombraid
10. Annettiin Hänen Elää
Label :
Fight Records/SPHC Records/Break the Records/Creative Class War
Chroniques :
Poverty.Ignorance.Greed.Slavery (2017)
Dans le même style :
A furore Normannorum
Libera nos, Domine !
Commencer une chro par une citation en latin, ça déchire hein ?
Même si Kürøishi vient de Finlande et non de Scandinavie, les mecs sont du nord et super furax
Not rigolade anymore.
Terminado les groß marrades.
Rien à battro de speak n'importe comment, également.
Déjà, la couv' a été pondue par Akihiko "Sugi" Sugimoto, vieille légende du Punk-art nippon.
Excusez du truc, ça place déjà le bouzin largement au-dessus de la auge à cochons.
Mais surtout, les Finlandais, pour leur première éclaboussure (difficile à croire là), font dans le génocide D-Beat crust.
Bon z'ont déjà officié dans Terveet Kädet (vieux combo apprécié par Max Cavalera, né dans les 80's et splitté en 2016) et Deathchain (Death/thrash encore de ce monde). Pas des newkies donc !
Un gruk à la basse et un rabadaboum de batterie, nous voilà plongés direct en territoire hostile.
Un rendez-vous en terre connue où Patrick Timsit ne rigolerait pas sur l'île de Siberut mais cavalerait pour sauver sa peau sur Skull Island. Avec à ses trousses, des maboules braillards tout de noir vêtus.
Sur le son y'a pas maldonne, on fait dans le papier de verre de canette pilée. Sur les compos, dans la dynamite mèche courte.
Vous prenez donc une lichette de Tragedy (ambiance pas trop décontractée surtout sur "Minefield"), une louche de Skitsystem (violence décérébrée), un poil de Wolfbrigade (mélodie vite torchée), du Japcore (folie non simulée) et voilou !
Oui Kürøishi rappelle plein d'autres trucs mais dans la scène quand c'est du bois lourd, c'est plutôt un gage de qualité.
Les intros parfaitement limitées à l'essentiel, les breaks/cavalcades basse-batterie, les leads rock and punk parfois surprenants ("Crosses and Flags"), les vocaux martelés, le clin d'œil à Anti Cimex ("Bombraid"), la rage, les glaviots et les rôts : tout est dans la place.
Tout baigne quoi.
"Lakes Of Fire" fait même office d'OMNI, le temps d'une intro Power Metal hors de propos.
En trois écoutes, cet album rejoindra votre top de l'année.
Ou alors vous avez vraiment du persil dans les oreilles et vous méritez de bouffer les pissenlits par la racine.
Commentaires

cglaume le 12/04/2017 à 16:06:45
Crom, le crusty esperantiste du web !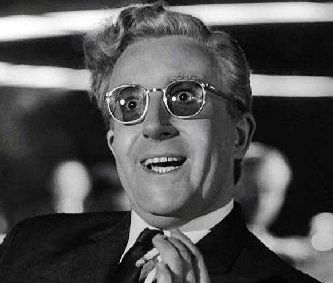 Freaks le 12/04/2017 à 16:54:30
De la bonne grosse Limonade... Ça déguste ;)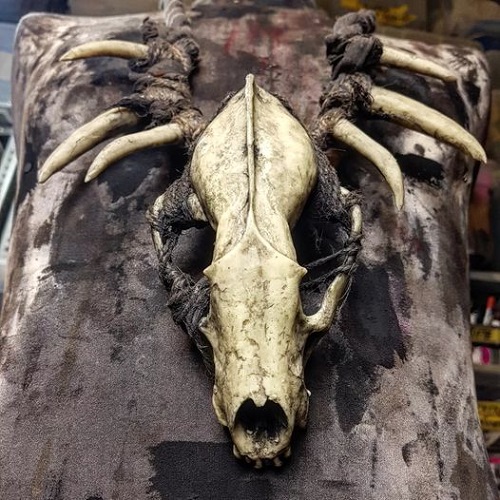 Crom-Cruach le 13/04/2017 à 18:33:04
Estas biero, ne limonadon !
korbendallas le 18/04/2017 à 12:01:12
Je sens que je vais me le tester lui !

Au passage, dans Terveet Kädet officiait Maike Valanne (Faff Bey, The Black League), qui est de retour avec Taneli Jarva (Sentenced, Impaled Nazarene, The Black League ...) avec un projet qui sent bon le crust à grosse tendance Motörhead d'après les quelques vidéos qu'ils ont postées ... album à venir pour cet été apparemment !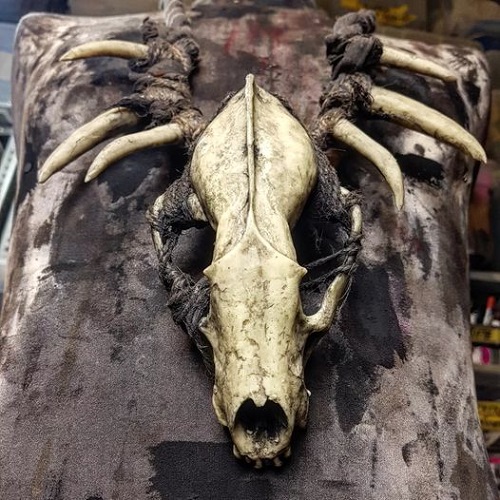 Crom-Cruach le 16/05/2017 à 21:26:04
Il fallait le préciser Vinc ' !
Ajouter un commentaire
Pseudo : e-mail :
Commentaire :
NOTE : Vos commentaires sont soumis à la lecture et à l'approbation des modérateurs. S'ils trouvent que votre message n'a pas à apparaitre ici, il sera supprimé.