Style musical :
Napalm Death
Année :
2018
Tracklist :
Disc 1
1.Standardization
2.Oh so Pseudo
3.It Failed to Explode
4.Losers
5.Call That an Option?
6.Caste as Waste
7.We Hunt in Packs
8.Oxygen of Duplicity
9.Paracide (Gepøpel cover)
10.Critical Gluttonous Mass
11.Aim Without An Aim
12.An Extract (Strip It Clean)
13.Phonetics for the Stupefied
14.Suppressed Hunger
15.To Go off and Things (The Cardiacs Cover)
Disc 2
1.Clouds of Cancer / Victims of Ignorance (G-Anx cover)
2.What Is Past Is Prologue
3.Like Piss to a Sting
4.Where the Barren Is Fertile
5.Crash the Pose (Gauze cover)
6.Earthwire
7.Will by Mouth
8.Everything in Mono
9.Omnipresent Knife in Your Back
10.Lifeline (Sacrilege cover)
11.Youth Offender
12.No Impediment to Triumph (Bhopal)
13.Legacy Was Yesterday
14.Outconditioned (Despair cover)
15.Atheist Runt
16.Weltschmerz (Extended Apocalyptic Version)
Label :
Century Media
Chroniques :
Bootlegged in Japan (1998)
Order of the leech (2002)
The Code Is Red ... Long Live The Code (2005)
Smear Campaign (2006)
Time Waits For No Slave (2009)
Utilitarian (2012)
Scum - Remastered 2012 (2012)
Apex Predator - Easy Meat (2015)
Coded Smears And More Uncommon Slurs (2018)
Dans le même style :
S'il y avait une religion du bruit, son nom serait : Napalm Death.
Une religion se conçoit le plus souvent comme un système de pratiques et de croyances en usage dans un groupe ou une communauté.
CSAMUS fera donc œuvre d'œcuménisme dans le dogme des Anglais. Fédérant à juste titre tous les croyants en la brexite et bruitiste Albion. Niveau pratique, la horde de Shane et Barney n'a jamais lassé. Traversant les modes et ayant connu plusieurs périodes.
Un peu comme les Beatles.
Les fans aimeront plus telle ou telle ère et cette compilation de raretés retracera, juste un peu, l'histoire du groupe : seulement depuis The Code Is Red... Long Live The Code (2005).
Singles caritatifs, versions dispo uniquement sur certains pressages, collaborations diverses, CSAMUS comporte aussi son (gros) lot de reprises : Covers des Teutons de Despair (le oldschool "Outconditioned"), des Japonais de Gauze (l'épileptique "Crash The Pose"), de leurs dingos de compatriotes de The Cardiacs ("To Go Off And Things" et son ambiance à la Dead Kennedys), des Coreux de Gepøpel ("Paracide"), des kängpunks G-Anx ("Clouds Of Cancer/Victims Of Ignorance " avec l'utilisation d'un... piano.) et de Sacrilege ("Lifeline" tiré du fondateur Behind The Realms Of Madness), les papys s'amusent avec leurs références et avec les nôtres, aussi, par la même occasion.
La religion peut être comprise comme les manières de rechercher et/ou trouver des réponses aux questions les plus profondes de l'humanité.
Témoignage de la bonne santé du combo, "Standardisation" et "Oh So Pseudo", en ouverture, donneront des réponses précises et concises.
Oui, le nouvel album, qui apparaît à l'horizon, va encore prôner la chicore plutôt que le tricot.
Et raclette de raclette, y'en a un paquet de titres qui déboîtent son sommier. Jusqu'au malsain "Caste A Waste", ce sera donc la politique selon Molotov.
Ensuite, "Oxygen Of Duplicity" se pose en exemple en matière de titres ambiancés dans lesquels N.D. aime parfois se vautrer. Plus loin, "Omnipresent Knife On Your Back" provenant de l'enregistrement de Time Waits For No Slave (2009) ralentira aussi le bouzin, posant son climax de fin du monde.
Chute de Smear Campaign (2006), "Atheist Runt" en mettra encore une couche sur la fin.
Chaque religion peut avoir sa propre appréciation de ce qu'il convient d'appeler religion.
Si c'est pas une phrase à la con en guise de conclusion.
En attendant la prochaine grosse mornifle, CSAMUS nous troue juste le fion.
Voilà c'est mieux.
Commentaires
Xuaterc le 06/06/2018 à 10:25:28
Buterie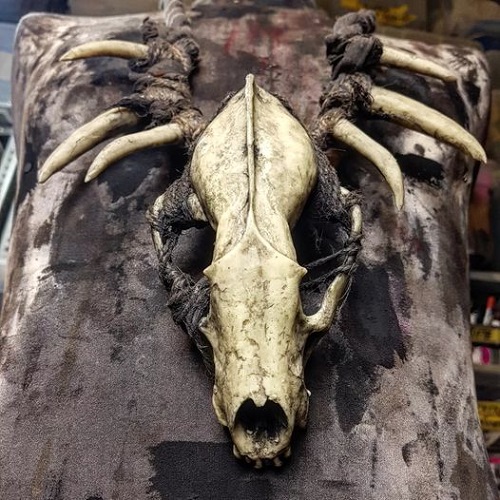 Crom-Cruach le 06/06/2018 à 16:41:03
Oui les Tontons Grindeurs sont généreux.
Xuaterc le 06/06/2018 à 20:57:16
Les tontons grindeurs, bueno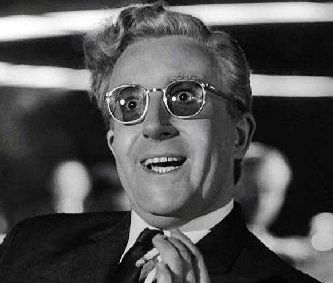 Freaks le 06/06/2018 à 23:00:09
Tant qu'c'est pas le rock à Papa ;)
Ajouter un commentaire
Pseudo : e-mail :
Commentaire :
NOTE : Vos commentaires sont soumis à la lecture et à l'approbation des modérateurs. S'ils trouvent que votre message n'a pas à apparaitre ici, il sera supprimé.