The Progerians

- Crush the wise men who refuse to submit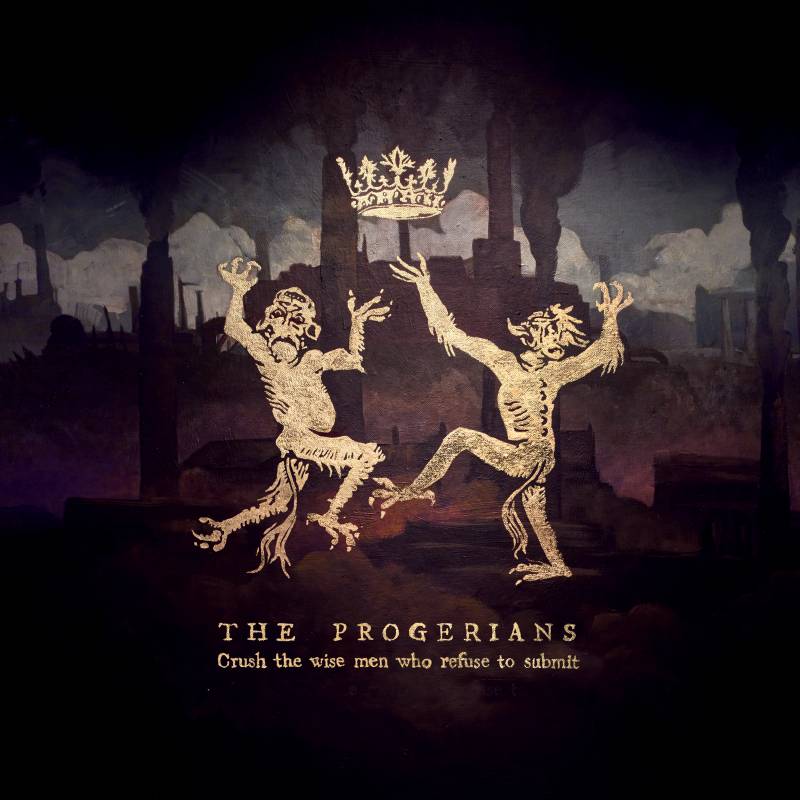 Style
Sludge
Label(s)
Mottowsounds
Sortie
2019
Lieu d'enregistrement
Bruxelles
Le syndrome de Hutchinson-Gilford, aussi connu sous le nom de progeria, est une maladie génétique incurable. Une histoire de dégénérescence juvénile des cellules provoquant des étrangetés corporelles dirons-nous. Je vous laisse le soin de vous documenter par vous-même sur le sujet, il y a peut-être des enfants dans la salle. Voilà pour l'aspect scientifique. Du côté musical, The Progerians est un groupe belge aux reflets punk/sludge, qui, après avoir tiré 2 EP et un album, nous propose une nouvelle cartouche : Crush the wise men who refuse to submit, sortie pour le 25 mai 2019. Analyse.
On se rend compte, dès le coup d'envoi, du niveau franchement intéressant des quatre gaillards. The Progerians gère son affaire. Ça fleure bon les quadra qui en ont sous le pied, le savent et prennent un malin plaisir à doser chaque élément de compo. L'exercice délicat du mélange des genres est ici réussi. On navigue entre plusieurs eaux sans jamais en être déboussolé. De compositions sludge comme 'Frankie leads to death' ou 'Oceania', on passe aisément sur des riffs plus punk à l'instar de 'Crush the wise men' voire hardcore comme sur 'Netjeret'.
Non contents de maîtriser leur sujet, les Bruxellois ont l'arrogance de ne pas se cantonner aux genres et proposent des expérimentations qui font mouche. On se retrouve à avoir des petits shoots de plaisir, çà et là, parsemés tout au long de l'album. Ce genre de satisfaction auditive qui naît, dans un premier temps de l'effet de surprise et qui prend toute son aisance lorsque l'on se rend compte de sa cohérence. Je pense notamment au break phrasé/rapé de 'Hold your cross' voire à l'intro synthé « effet glockenspiel » de 'Graven'.
The Progerians propose avec Crush the wise men who refuse to submit, un album généreux dans le sens où l'on peut se rassasier ( le mot est juste) à beaucoup de râteliers, avec en prime la petite surprise du chef qui fait la différence.
---