Ulver - "The Assassination of Julius Caesar"
écouter "Nemoralia"
Style musical :
New Wave à la Ulver
Année :
2017
Tracklist :
Nemoralia
Rolling Stone
So Falls the World
Southern Gothic
Angelus Novus
Transverberation
1969
Coming Home
Label :
House of Mythology
Dans le même style :
Bon, les salauds ont encore réussi! Après presque vingt cinq ans de carrière, la bande de Kristoffer Rygg arrive une fois de plus à prendre son auditoire à contre-pied. Et ce, malgré un rythme soutenu niveau sortie, avec pas moins de deux albums en 2016, dont une bande originale de film. Jamais le groupe n'a publié deux fois le même album malgré cela. Après un ATGCLVLSSCAP mi-live mi-trafiquage studio, complexe et dense, ça doit être une question de respect de l'équilibre cosmique, The Assassination Of Julius Caesar en est l'exact opposé.
A aucun moment dans son histoire le groupe n'a été aussi mélodique et presque radiophonique. Oubliez Shadows Of The Sun ou War Of The Roses et leur beauté et leur délicatesse crépusculaire, la voie empruntée par les norvégiens est tout autre. Dans l'esprit, pas du tout musicalement, le plus proche je trouve, dans leur discographie, ça doit être Themes from William Blake's The Marriage of Heaven and Hell. Mais comme d'hab', il est vain de chercher à le comparer à un autre album, si ce n'est pour l'opposer. Jamais le son d'Ulver n'a été aussi caressant, doux à l'oreille, limite radiophonique. "Nemoralia" avait été dévoilé en avant-première, ouvre cet album et semble donner le ton: structure Rock classique, mélodie sucrée, grosse influence New-Wave, Depeche Mode et Sisters Of Mercy ne sont pas loin. Las, dès le second titre et ses 9'30, les intentions se brouillent, refrain pop, chant féminin mais final bruitiste, avec un saxo désincarné à la King Crimson.
Trois semaines, il m'a fallu trois semaines pour arriver à dompter cet album pour en apparence si facile d'accès. Même ma femme le trouve à son goût. J'ai même failli lâcher l'affaire. Mais mon orgueil a pris le pas. Ulver reste Ulver. The Assassination Of Julius Caesar est superbement produit, magnifiquement composé et parfaitement chanté. Et il trouve parfaitement sa place entre War Of The Roses et Svidd Neger. Le travail sur les arrangements touche au sublime, pour une musique diablement efficace et divinement intelligente. A l'image du concept qui mêle la tentative d'assassinat sur Jean-Paul II, la mort de Lady Di, Anton Lavey
S'il ne devait en rester qu'un, ça serait Ulver. Et ce n'est pas Winter-de-chez-Smith-en-face qui me contredira.
Commentaires

cglaume le 25/04/2017 à 16:25:17
Le mec qui fait des bisous-bisous à la concurrence au vu et au su du patron ! :P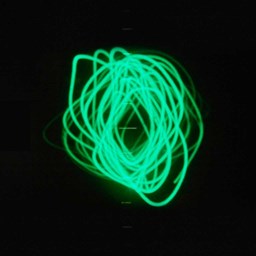 pidji le 25/04/2017 à 16:51:41
oui j'ai vu. Un blâme. Haha.
Xuaterc le 25/04/2017 à 19:23:34
En même temps, vu que c'est lui qui a rédigé la chro pour moi... Oups...
Ajouter un commentaire
Pseudo : e-mail :
Commentaire :
NOTE : Vos commentaires sont soumis à la lecture et à l'approbation des modérateurs. S'ils trouvent que votre message n'a pas à apparaitre ici, il sera supprimé.