Impure wilhelmina : "Radiation" en full streaming !
Navigation dans le dossier
Vous le savez, chez COREandCO, on aime énormément Impure wilhelmina.
Le 7 juillet sort Radiation, leur nouvel album, chez Season of mist.
Et c'est via le player ci-dessous que vous pouvez désormais l'écouter en intégralité !
Pour rappel, on vous a déjà beaucoup parlé de cet album en avant-première :
- L'interview de Impure wilhelmina (juin 2017)
Bonne écoute !
Le tracklisting de Radiation :
01. Great Falls beyond Death (4:49)
02. Sacred Fire (5:22)
03. Child (5:28)
04. Torn (4:51)
05. We Need a New Sun (6:46)
06. Meaningless Memories (6:00)
07. Bones and Heart (4:37)
08. By Ravens and Flies (6:18)
09. Murderers (5:43)
10. Race with You (6:35)
L'artwork de Radiation :
Pour pré-comander l'album : https://shop.season-of-mist.com/list/impure-wilhelmina-radiation
Pour plus d'infos :
www.facebook.com/impurewilhelmina
www.facebook.com/seasonofmistofficial
Commentaires
GillesGVA le 05/07/2017 à 07:20:46
Toujours aussi exellent même si parfois les bon vieux morceaux bien épique nous manque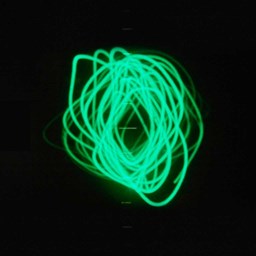 pidji le 05/07/2017 à 08:57:10
de mon côté il me faut toujours énormément de temps pour entrer dans leurs derniers albums, qui n'ont en effet pas grand chose à voir avec leurs débuts. Mais n'est ce pas un gagne de qualité, quand au bout de plusieurs écoutes, on commence à adorer ?
Tookie le 07/07/2017 à 09:50:39
Le gage de qualité est que Coreandco aime, non ?
Ajouter un commentaire
Pseudo : e-mail :
Commentaire :
NOTE : Vos commentaires sont soumis à la lecture et à l'approbation des modérateurs. S'ils trouvent que votre message n'a pas à apparaitre ici, il sera supprimé.