The Head And The Heart

- S/T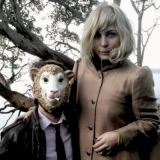 Style
Folk/Pop
Label(s)
Sub Pop/Heavenly Records
Sortie
2010
Lieu d'enregistrement
Seattle, Etats-Unis
Chris de Burgh est cet irlandais né en Argentine (à Venado Tuerto) en 1948. Il n'a pas eu la chance d'avoir le charisme d'un Phil Collins (arf) et se mue depuis 1974 en ouvrier de la Pop-à-guitares-et-piano-pour-grand-public avec un bonheur égal. Il démarre sa carrière (qu'il poursuit toujours) comme support act pour Supertramp…
Sub Pop est un label nord-américain, basé à Seattle qui a égaillé notre fin des années quatre-vingts et notre première partie des années quatre-vingt-dix avec un trio mal coiffé parce qu'un poil neurasthénique et une bande de gamins mal habillés, bien que polis, fans de Russ Meyer. Ce rock de malpropres entraînera une brève excitation tout en conditionnant 90% des musiciens trentenaires actuels.

« The Head and The Heart » est un titre issu de l'album The Love Songs de Chris de Burgh. Il en assure la publication sur son propre label Ferryman Productions en 1997. Treize ans plus tard, Josiah Johnson et Jonathan Russel deux guitaristes-chanteurs signent un contrat chez Sub Pop, sous le nom de The Head and The Heart. Tous deux originaires de Seattle dans l'état de Washington, ils s'acoquinent rapidement d'autres musiciens dont la choriste-violoniste, parfaite francophile – elle a suivi des études à Paris, Charity Rose. Après les nerfs à vifs, la névrose cherche à prendre place dans les mélodies et le label washingtonien ne s'y trompe pas. The Head and The Heart pose ses mots justes sur les bois verts qui reposent sur un lit de feuilles jaunes. Ils réalisent la parfaite bande-son de cet automne qui frappe à nos portes.
D'emblée l'auditeur est agréablement transporté par cette douceur, à ne pas confondre avec de la naïveté. Ça joue bien, généralement ces bons sentiments un peu dégoulinants m'insupportent au plus haut point ; les Mickey-Soundtrack très peu pour moi. Ce premier album éponyme a une force percussive latente, il accroche et ne vous lâche plus. C'est avec un plaisir non dissimulé que j'appuie pour la quatrième fois sur la touche play.
La force de la musique tire sa source dans la genèse même du groupe. Ce fut aussi rapide qu'inattendu. Le duo Johnson/Russel a réuni sa clique de musiciens lors une soirée open-mic plutôt alcoolisée à Seattle. Chaque musicien venant d'horizons et de villes différentes, c'est une passion commune pour Fleet Foxes, Peter, Paul and Mary et les Beatles qui les réunit. Dans certains chœurs à l'unisson, certaines notes de piano, on n'échappe pas à cette gentillesse. Mais la demi-heure proposée se déguste avec bonheur.
---