Finch

- What it is to burn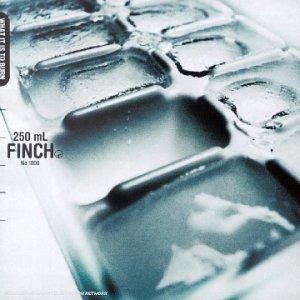 Label(s)
Drive Thru records
Lieu d'enregistrement
Par Mark Trombino
Finch est originaire de Temecula en Californie, patrie du surf et des Stars Hollywoodiennes. Ce skeud est sortie dans une indifférence total en Europe en mars 2002 et pourtant c´est, pour moi, le meilleur album d´émocore de cet année assez maigre en découvertes. Ils avaient pourtant à peine 18 ans de moyenne d´age en 2001 quand leur première démo « Falling into place » fit un tabac aux States avec le single « What it is to burn ». En effet, ce groupe est assez original puisque Nate (chant) et un grand fan de Faith no more et Glassjaw alors que Randy (guitare) s´autoproclame « le fan ultime de Blink 182 ». Et oui, il en faut pour tout les goûts. Mais là où Finch fait fort c´est en ne dépassant jamais la limite du mauvais goût comme l´on fait des groupes comme Hoobastank ou encore New found glory. Groupes, qui lorgnent plus souvent du coté de Blink 182, Sum 41 et consort. L´album « What it is to burn » fut produit par Mark Trombino ( Jimmy eat World, Blink 182...) qui est un adorateur des sons électro.

L´album débute par « New beginnings » qui définit assez bien le groupe. Chant puissant avec des paroles assez bien écrites et matures, Guitares vraiment émo avec des riffs « punk »... Ensuite « Letters to you » , le single du groupe démontre le potentiel commercial du groupe. C´est la seul chanson qui m´hérite dans ce skeud qui reste parfait de début à la fin. En effet, cette chanson devient carrément chiante au bon de plusieurs écoutes puisqu´ils refont un nombre incalculable de fois le refrain. « Gray Matter » est quant à elle une chanson oscillant entre post hardcore est émo. Il y a en guest sur cette chanson Daryl de Glassjaw qui étant Fan de Finch a proposé ses services au groupe. « Perfection through silence » est une vrai tuerie. Avec quelques effets électro et un chant surpuissant cette chanson est excellente. « Awake » et « Without you here » quant à elles, cassent le rythme en calmant le jeu assez astucieusement. Avec « Stay with me » on sent que le groupe a un potentiel énorme. « Project mayhem » est la chanson la plus violente de l´album. Daryl (chanteur de Glassjaw) est de nouveau de la partie dans cet chanson post hardcore assez hallucinante.

Les quatre dernières chansons sont les meilleurs du skeud. « Untitled » est ma chanson préféré de Finch avec son refrain qui bute sa race « So now you know.. This is my call...». D´ailleurs sa fait plus d´un an que je chantes à longueur de journée ce titre. Ensuite, avec « Three simple words » c´est du pareil au même. Excellent !!! Arrive alors « Ender » qui, avec son outro de plus de dix minutes, est la ballade émo par excellence. L´album s´achève avec le plus gros tube du groupe. En effet, la chanson « What it is to burn » est la bombe du skeud. Je connais toutes les paroles par coeurs. Bref, cet album finit vraiment bien. Ils ont depuis participé à la b.o de Underworld avec l´excellente « Worms of the earth » (très Faith no more) et sont entré en studio en mai 2004 pour enregistrer le successeur de « What it is to burn ». J´attends beaucoup de ce jeune groupe qui, avec la chanson « Worms of the earth », nous a montré une plus grande maturité artistique.
---