Peter Case

- The case files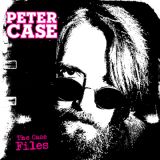 Style
folk-rock
Label(s)
Alive natural sounds records
Sortie
2011
Lieu d'enregistrement
Infrasonic Sound
Ex Nerves et ex Plimsouls, gage de qualité certain, Peter Case livre avec The case flies une bonne dizaine de demos, outtakes, lives et reprises, qui débutent par le folk-rock rageur de "(Give me) one more mile", à l'harmonica bavard, pour prendre fin sur "Round strip stranger blues", tout aussi alerte et accompli, fait d'un blues-rock grinçant et racé.
Entre les deux, tout est bon et "Let's turn this thing around", aux sons magiques, doté d'un sacré groove, prend le relais avec classe, de même que le doucereux "Anything (closing credits)". L'ornement musical est constamment attrayant, les compositions captivantes, avec ce cachet rétro qui fait la différence, et Case se permet même de reprendre "Good times, bad times" des Rolling Stones avec maestria après un "The end" tranchant, sévérement "riffé".
On en reprend un salve avec "Milkcow blues", lui aussi cadencé, joué live et fait d'un rock bluesy rugueux. La tonalité se fait acoustique sur les épurés "Kokomo prayer vigil" et "Ballad of the minimal wage", le second se montrant toutefois plus torturé, avec une électricité crue. Enregistrés pour le "Verb" de Darren Wangs, en duo avec Duane Jarvis, ces deux titres magnifiques précédent "Steel strings NO.1", démo enregistrée avec T Bone Burnett, faussement tranquille et bien entendu aussi probante que le reste.
En fin de parcours, le dépouillé mais néanmoins intense "Trusted friend", puis le "Black crow blues" de Dylan, repris de façon méritoire et étincelante, produisent eux aussi leur effet et valident la pertience de ce recueil qu'on aurait toutefois préféré plus long. C'est là la seule réserve à apposer à un disque de grande qualité, qui donne l'envie d'aller refouiller dans la discographie du bonhomme et par extension, dans celles, recommandables, de ses groupes initiaux.
---