Born From Pain

- Reclaiming The Crown
Chronique CD album (33 : 04)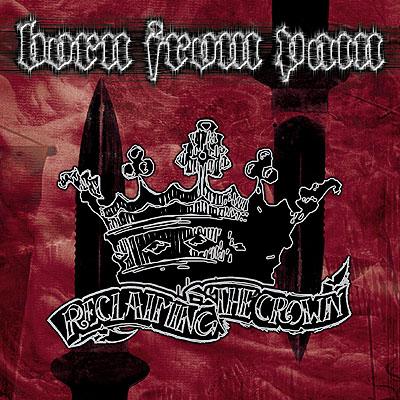 Label(s)
GSR
Lieu d'enregistrement ???
Born From Pain, un phénomène musical venu tout droit des Pays Bas, un Hatebreed a l´européenne mais en mieux, en effet ce groupe a commencer a se faire un nom grâce a cette galette, et par la suite avec Sands of Time. B.f.P est une des meilleures signatures de Gangstyle records, ce groupe sait manier a la perfection le Hardcore Metal brutal, et distribue a tout va des Mosh parts plus qu´impériales.

Ce groupe est en effet l´un des meilleurs représentant de ce mouvement new school, car il sait admirablement manier l´art du Hxc New School bien métallisé. Ce skeud contient que des bombes : Reclaiming The Crown, Recall to Inferno, Dead of night, Final Nail ...

Ce skeud force le Headbang et des grosses sessions KdSiennes !!!!!!!! La production quand a elle est tout ce qu´il faut, un peu faible, mais l´avantage d´une prod telle que celle la, est que toute l´energie du groupe est représentée dans ce skeud. Les solos sont pas très présents chez Born From Pain, ce qui est assez dommage, vu que le peu de solo qui résident dans cet album sont assez bons, dommage. Pour finir, je dirais que cet album se doit d´être dans n´importe quelle discothèque de tout bon amateur de HxC Metal Brutal.