Melvins

- Melvana EP
Chronique Vinyle 7" (10:05)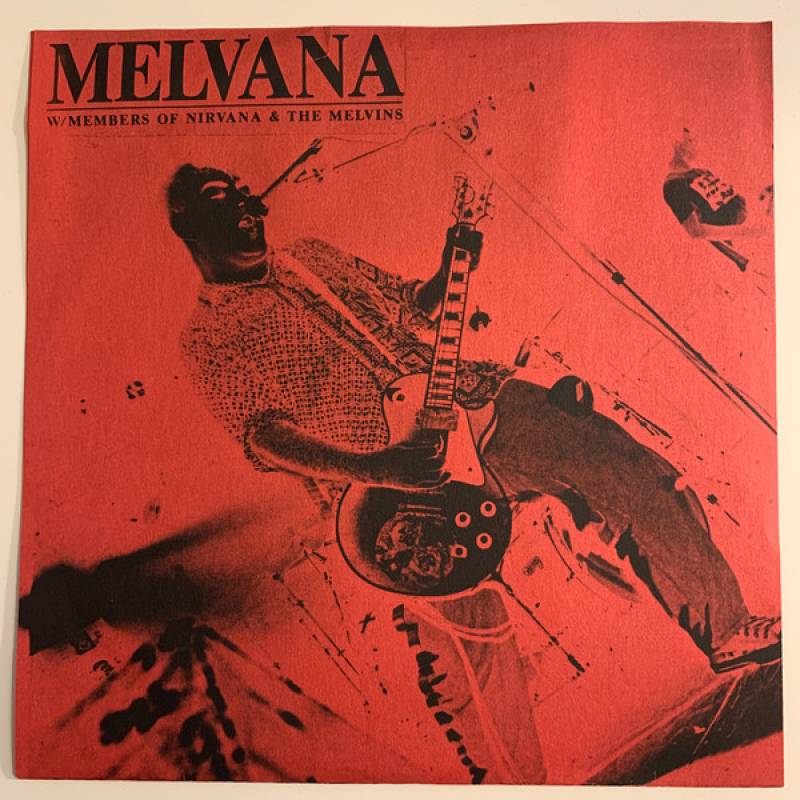 Style
Punk lent.
Label(s)
Bootleg / Teen Sensation Records
Sortie
1993
CANADA BUZZ HAS A WAY TO SEE THROUGH MY EYES

Pour une vraie-fausse discographie des MELVINS - Chapitre 51 -

Suite des mini-chroniques autoritaires de sorties Melvinsiennes spéciales/formats courts, etc.
Dave Grohl et Chris Novoselic de Nirvana jouent deux titres des déglingués Flipper, avec Buzz Osborne à la gratte/chant, en concert, 1992. Son désastreux (surtout "Way Of The World", horrible!), c'est un pauvre pirate de l'époque, les amis...
Ça sent le bœuf, les versions ne sont pas top, ça joue pas forcément très bien, mais ce machin est légendaire.
J'ai jamais compris l'intérêt des légendes, à part dans les bouquins sur les pédés grecs et les dieux zoophiles. A la rigueur.
Bon, après, ça vaut le coup spécialement pour Buzzo qui assure comme un chef au chant, investi, et le mauvais esprit, la raideur et la froidure qui rôdent feraient presque honneur à Flipper.
Pas si mal, finalement !
Non, mais non, merde !
C'est comme ça que je fête le dépassement des cinquante chroniques fatidiques des Melvins ?!
Ben ouais et alors ?
C'est des petits disques, j'ai pas forcément grand-chose de plus à en dire.
Expédition exécution.
...
Mais je ne résiste pas à vous faire part de quelques bons mots de la bande à Buzzo en interview en 1994, à propos du disque Prick :
« Interviewer (Brian Walsby) – What is the tittle called ?
Dale – The tittle is called « Prick ! »
Buzzo – PRICK !
D – We were going to call it « Kurt Cobain » before he died. Then he died, so we decided to call it « Prick ».
B – Because God forbid anybody think that it is a tribute record.
Mark – And he also ruined our plans, so it will expose him for the « prick » he is.
[…]
Int – You see what happened after he stopped becoming your roadie ?
B – Downhill from there ! He was never our roadie, that was Chris.
[…]
Kurt couldn't bench press nothing !
M – He could bench press probably a donut and that's about it.
B – Up to his lips !
M – As a matter of fact, that's exactly what he was doing the last time I had talked to him. He was bench pressing a creme roll.
B – He couldn't lift a guitar.
M – He had curviture of the spine as a result of a Fender Jaguar !
B – A Fender Mustang bent his spine like a question mark !
[…]
I can't imagine him trying to lift our equipment !
[…]
D – It's pretty funny. I was walking down Holywood Boulevard and I saw him painted on the back of someones leather jacket and I was like « Wow, that's pretty weird. One of my friends is on the back of a leather jacket ».
[…]
M – I think it would have been better to have Chris on the back of a leather jacket. »
Pour lire l'intégralité de ce mémorable interview, allez voir là-bas.
Et bon dimanche !